Strategic

collaboration
With the largest intermodal logistic centre in Hungary


We Are One
Supernova Intertrans is in a strategic collaboration with BILK Logisztikai Nyrt., an intermodal logistic center, providing complex solutions in logistics. BILK Logisztikai Nyrt. Is develop and operate a repository in Budapest in disctrict XIII. at an industrial zone ,sorrounded by the M0 - Budapest - Kelebia with the size of 100 hectare. The Rail Cargo Terminal - BILK Nyrt is providing combined transportation services, the MÁV Zrt. is operating the Soroksár goods station.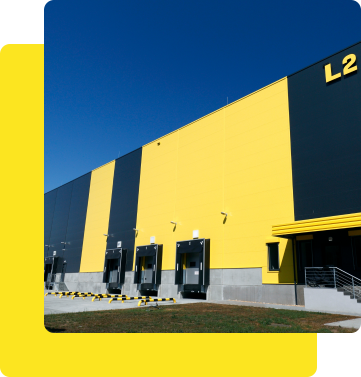 Out of the 100 hectares 77,4 belongs to BILK Logisztikai Nyrt. The rentable warehouse premises are 207 000 m2, with 184 000 m2 as a warehouse and 23 000 m2 offices. It is made of 24 different buildings with 3 buildings dedicated to offices only. It is a full range of logistic warehouse services with chilled, tempered, ADR, cross-dock, with high and normal framing store on the portfolio. With the exception of the ADR warehouses, all the storing facilities installed with an automated sprinkle system, the offices are with air condition. There are 384 truck parking slots all around the buildings, nearly 1400 parking slots for individual cars and another 18 000 m2 of outdoor storing area is available.
Due to its location, it has access to all the international transit routes, with a direct connection to the M0 highway. It has an excellent public road and railway connection (Rail Cargo Terminal - BILK), next to that it has sufficient water and air transport connection within 20 km. (Csepel Freeport, Liszt Ferenc Airport)
Contact us via phone and ask for a quotation.
info@supernova.bilk.hu