Fleet
We are creating value through our sustainable business model. A young fleet like ours not only cost-efficient while performing better but also provides an environment friendly solution when it comes to long-range transportation.

With a modern and young fleet like ours we provide maximum safety and comfort to our drivers. Comfort is not luxury. Through comfort we show that our colleagues are to most important for us. That is how we provide them the best we can in terms of comfort when it comes to work environment.
Mercedes Actros
"In the frontline with one of the youngest fleets in Europe. With 130 pieces of Volvo FH 500 Globetrotter XL mega Dynafleet and 70 pieces of Mercedes Actros Low Liner semitrailer with TomTom and FleetBoard. 230 pieces of trailers with Schmitz XL qualification, equipped with CargoBull Trailer.

We are ready to redefine the standard. Improved efficiency. Unmatched comfort and exemplary reliability."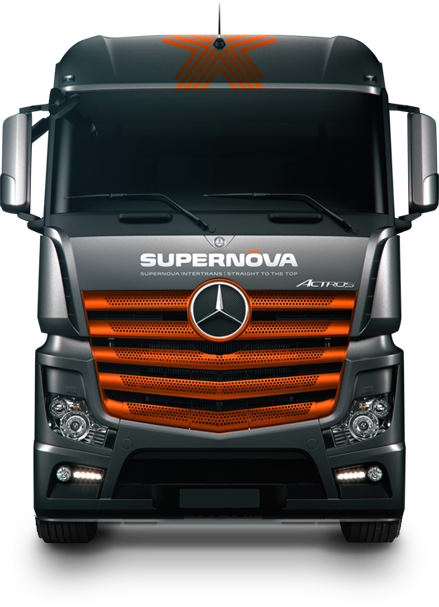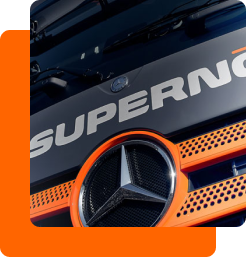 Mercedes Actros safety standard which consist of the Active Break Assist, Stability Control Assist, Lane Keeping Assist, Attention Assist, and the Follow-me-Home lights. Improved safety with automated high and low beam headlight control including curve adaptive headlights thanks to the daily LED lights both at the front and at the back of the trucks.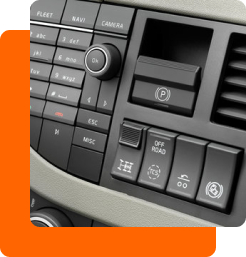 Active Drive Assist to improve road comfort together with high-level efficiency. With Active Distance Assist, Active Brake Assist 5, Turning Assist, Sign Assist, Electric Parking Brake, Trailer Stabilizer Assist, MirrorCam for a better vision backwards and more safety.

Comfort redefined. The new Actros gives a new meaning to movement freedom and atmosphere without ignoring the daily life of our truck drivers. To improve drivers efficiency while reducing tiredness we are redefining comfort."
Volvo FH 500
"To live on the road one needs a truck which provides safety and comfort even during the longest sessions of a drive.
The Volvo FH is the icon the long-range transportation which optimizes the time of operation and the fuel consumption with the support of I-Save while providing an outstanding driver comfort.
The GLOBETROTTER cabin is designed to provide maximum comfort while keeping the driver safe when living their life on the road through a comfortable place to rest, with a lot of smart containers for everything whatever one might need on the road."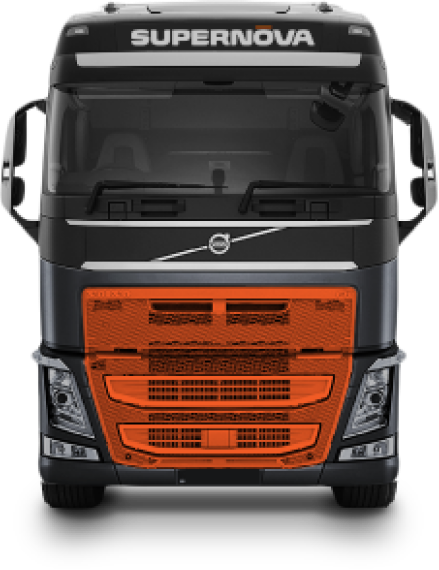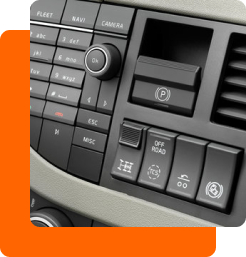 Perfect stability, maximized maneuvrability even at low speed while releasing muscle tension. The Volvo Dynamic Steering helps to prevent slipping and unintended lane leaving, provides the possibility for a unique setup of the steerage, also makes driving remote control possible. The twin loop storage battery system provides cabin comfort while ensuring stable start up even for the next morning.

Volvo in case of a possible impact gives warning to the driver through signs projected on the windshield. The Emergency Stop Brake System activates automatically to significantly reduce the risk of major injuries, this makes Volvo FH one of the safest trucks.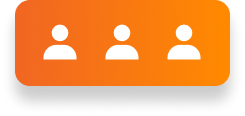 The future
lyes in the team
As a member of W-NEW Holding group, here at Supernova Intertrans, you can be a part of a sustainable company while contributing to the reputation to one of the most rapidly improving firms.If you want to improve professionally and get to know new roles, join us!
Contact us via phone and ask for a quotation.
info@supernova.bilk.hu